Welcome to my Events page, where I will post information on readings, Zoom interviews, and other online events.
I hope to join in-person events when it is safe to do and will post those here as well. Thanks for your support!
---
Upcoming Events
FRIDAY, MAY 7
7:00PM EST
GLOBAL GIRLS BOOK CLUB
Julie will talk to host Jackie Russell about Eva and Eve and take questions from participating readers around the world. Join this Facebook event.
WEDNESDAY, MAY 12
7:00PM
WOMEN READING ALOUD
Hosted by Julie Maloney. I'll be talking to another Julie about how Eva and Eve came to be, writing process, and more as part of the celebrated author series devoted to women's voices. Register for this virtual conversation.
FRIDAY, MAY 14
2:00PM
WAKING UP IN DAILY LIFE Taping
In conversation with Albert Flynn DeSilver, author of Writing as a Path to Awakening. Albert talks to writers, artists and spiritual teachers about the creative journey of being human. Post date to be announced.
SUNDAY, JUNE 6
8:30PM
CONGREGATION RINAT YISRAEL, Teaneck, NY
Moderated by Faye Landes, co-chair of Adult Education
WEDNESDAY, JUNE 16
6:00PM
BOOK YAYA
In conversation with Dan Fried, co-creator of Book Yaya. A special presentation for people searching for family ancestry and Austrian descendants of Holocaust survivors
Details to follow.
THURSDAY, JUNE 17
7:00PM EST
OBLONG BOOKS AND MUSIC, RHINEBECK, NY
In conversation with Ly Tran, author of the memoir House of Sticks.
Ly's beautifully written book tells the story of her Vietnamese family and their experience as newcomers in the aftermath of the Vietnam War. We will talk about the overlapping themes in our books, recapturing the past, and how trauma can move through generations.
WEDNESDAY, JULY 7
5:30PM
NORTHEAST HARBOR LIBRARY
As a nearly life-long visitor to coastal Maine, I'm thrilled to share Eva and Eve with audiences in the area. I'll be in conversation with Elly Andrews, Library Director. Online viewing details to follow.
MONDAY, JULY 12
7:00PM EDT
VOICES OF HOPE, Connecticut
Established by the families of Holocaust Survivors across Connecticut, Voices of Hope's bold mission is to promote a culture of courage to stand up against hatred through Holocaust and genocide education and remembrance.
Interviewer to be announced.
THURSDAY, AUGUST 5
6:30PM
GUNN MEMORIAL LIBRARY, Washington, CT
A presentation about Eva and Eve, including visuals, with plenty of time for Q&A. I'm looking forward to sharing my book in the community where my parents built a weekend home in 1968.
FRIDAY, SEPTEMBER 24
5:00PM PST/8:00PM EST
STORIES ON STAGE SACRAMENTO
Sacramento's award-winning, non-profit literary performance series, featuring electrifying prose and crackling theater, the work of today's best authors performed with theatrical flair. Designated by Sactown Magazine as Best of the City, 2019. Due to the ongoing pandemic this will be a virtual event.
THURSDAY, SEPTEMBER 30
7:00PM
SCOVILLE MEMORIAL LIBRARY, Salisbury, CT
In conversation with Menachem Kaiser, author of Plunder. Online details to follow.

WEDNESDAY, DECEMBER 29
2:00-3:30PM EST
LEO BAECK INSTITUTE BOOK CLUB MEETING
Members will join me to talk about Eva and Eve and ask questions. Links to follow.
Previous Events
THURSDAY, MAY 6
2:00PM EDT
QWERTY PODCAST Taping
Hosted by Marion Roach Smith
I'm thrilled to speak with Marion Roach Smith who has been a writing coach for all things memoir in addition to hosting her podcast with a wide range of writers working in this genre. The interview will be available on Apple podcasts and I'll share those details as soon as the interview is released.
THURSDAY, MAY 6
11:00AM
AUTHOR STORIES PODCAST Taping
with Hank Garner
Garner started the Author Stories Podcast in the fall of 2014 because he wanted to listen to authors tell their stories. Not just about the stories they'd written, but the stories of what made them who they are. He wanted to know what made creative people tick, and his is fascinated by the journey that people take to get to where they are. Air date to be announced.
WEDNESDAY, MAY 5
WGXC RADIO Taping
Interview with George Spencer

MONDAY, APRIL 19
3:30PM EST
PERSONAL SPACE, THE MEMOIR CHANNEL ON LIT HUB
Hosted by Sari Botton. We'll talk about the combination of research and serendipity that helped me in writing Eva and Eve. Air date to be announced.
FRIDAY, APRIL 16
1:00PM MST | 3:00PM EST
HAVEN NEST COMMUNITY, HOSTE BY LAURA MUNSON
Laura hosts writing retreats from her home base in beautiful rural Montana. We'll do a Q&A about the writing process.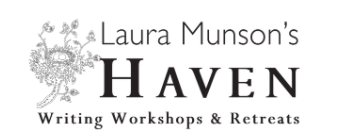 WEDNESDAY, APRIL 14
4:00PM EDT
CHILDREN'S BURN FOUNDATION BOOK CLUB
An online followup to the silent book auction in March, Maya Lang and I will participate in a one-hour book club event. Bring your questions!
TUESDAY, APRIL 13
7:00-8:00PM EST
BOOK YA YA
Free and online, hosted by Book Ya Ya in partnership with the Dobbs Ferry Public Library. In conversation with Danielle Trussoni, author of the bestselling Angelology series and The Ancestor. We'll talk about genealogy research and motherhood in her novel and my memoir.
Register for the event.
Visit the Book Ya Ya website.
WEDNESDAY, APRIL 12
6:30PM EST
HOLOCAUST MEMORIAL AND TOLERANCE CENTER OF NASSAU COUNTRY
In conversation with Thorin R. Tritter, Ph.D, Museum and Programming Director, in partnership with Book Revue.
THURSDAY, APRIL 8
2:00PM EST
LEO BAECK INSTITUTE
In conversation with Ariana Neumann, author of When Time Stopped. Hosted by Michael Simonson, Director of Public Outreach at the Leo Back Institute, NYC. We'll talk about our overlapping family histories as children of Holocaust survivors, memory, and how to tell the stories of the past.
Visit the Leo Baeck Institute website.
WEDNESDAY, APRIL 7
6:00PM EST
MIDTOWN SCHOLAR BOOKSTORE
In conversation with Menachem Kaiser, author of Plunder: A Memoir of Family Property and Nazi Treasure. The event will be moderated by Alex Brubaker, manager of Midtown Scholar. Details and registration to follow.
TUESDAY, APRIL 6
7:00PM CT
UNBOUND BOOK FESTIVAL (Columbia, MO)
Two Authors in Conversation.
Julie Metz will talk writing, creativity, and connection with Laura Munson, author of the USA Today bestseller Willa's Grove Skylark Bookshop will have signed copies of both books available for order.
Learn more about this event.
MONDAY, APRIL 5
4:00PM EST
READING WITH ROBIN
Instagram Live, in conversation with Robin Kall.
FRIDAY, MARCH 26
11:00AM EDT
LET'S TALK on WDVR
Let's Talk is a weekly talk show, which airs from 3-5 pm on Mondays on WDVR. Join Claudine Wolk and Andy Kin for interesting interviews with local and not-so-local authors, musicians, entrepreneurs, self-help specialists and not-for-profit leaders. @letstalkWDVR
THURSDAY, MARCH 18
10:30AM EST
MOMS DON'T HAVE TIME TO READ BOOKS
Interview with Zibby Owens, creator of Moms Don't Have Time To Read Books.
TUESDAY, MARCH 9
CHILDREN'S BURN FOUNDATION VIRTUAL GALA BENEFIT
Will auction twenty copies of Eva and Eve and Maya Shanbhag Lang's What We Carry. Winners of the auction will participate in a one-hour virtual book club event with both authors on Wednesday, April 14 at 4:00PM EST.
More information to follow at childburn.org or @childrensburnfoundation.
TUESDAY, MARCH 9
7:00PM CT/8:00PM EST
MAGER'S & QUINN BOOKSELLERS (Minneapolis, MN)
In Conversation with Laura Munson, USA Today bestselling author of Willa's Grove
We'll talk about fiction vs memoir writing and how to stay creative in these hard times.
Learn more about Mager's & Quinn.
Event platform: Be.Live will live stream to Facebook & YouTube. The link will be available one week before the event. Event page.
SUNDAY, MARCH 7
2:00PM MST/3:00PM CT/4:00PM EST
WELLER BOOK WORKS (Salt Lake City, UT)
In Conversation with Laura Munson
USA Today bestselling author of Willa's Grove
This is the first of three "in conversation" events where Laura and I will discuss creativity and creating community in these hard times, and memoir vs fiction writing.
Learn more about this event.
Learn more about Weller Book Works.
SATURDAY, NOVEMBER 14, 2020
READING WITH ROBIN
Pre-Publication Bonanza with 26 Authors.
Listen to the full event. Start at 8:06 to hear Robin Kall's interview with Julie.